We know that cost reduction is an important goal for your business. In this text we show that it is possible to reduce costs and optimize your company's investments through IT Asset Management. Enjoy reading!
What is IT Asset Management?
IT Asset Management, or ITAM - IT Asset Management, is carried out through tools and processes that manage the entire journey of assets (computers, notebooks, physical and virtual servers, devices, software, licenses, contracts, invoices, guarantees , among others) since its acquisitionand entry into the Company, its useful life, use, until its disposal.
The management of IT assets allows you to prepare budgets in a assertive and detailed information-based, in addition to mapping and identifying
assets that do not meet the companies' compliance and security requirements.
Therefore, IT Asset Management is a discipline that involves and benefits several areas of the Companies: IT, compliance, information security, HR, Purchasing and Operations.
Learn about some of the benefits for Companies that adopt IT Asset Management:
Audit and Compliance
It is important to keep IT infrastructure controls, hardware and software in compliance and all indicators documented, always ready for internal or external audits. This reduces risk and eliminates fines for non-compliance.
Effectively managing your technology infrastructure can not only improve your responses and negotiations with suppliers at audit times, but ensure ongoing compliance.
Software audits performed by manufacturers tend to increase due to greater control and visibility of manufacturers to customers. Internal audits, likewise, require efficient controls and periodic responses on the technology environment, management processes, compliance with the acquisition and renewal of contracts with suppliers, tax data, access and use of technological resources.
Information about actively, continuously managed IT assets and through a centralized point of contact is essential to have the accurate information, in an optimized way, consuming the minimum of resources and time possible.
IT operation optimization
The management of IT assets increases the delivery capacity of your operation with automation and availability of information in real time to serve users and make important decisions for your business, with a focus on performance and productivity.
IT departments are tasked with doing more with less, pressured to meet service level goals and agreements, while must maintain tight control over resources and costs. Software installation and uninstallation processes, diagnosis of slowness or performance problems and computer management are often carried out through manual and time-consuming processes, diverting your company's key resources from higher value-added activities.
IT asset management has become an indispensable discipline within the business. The visibility and automation of processes and tasks make the IT operation more agile and efficient, improving your business results, with availability and increased user and customer satisfaction.
Environment digitization journey
Mapping your assets and IT resources generates a higher success rate in digitizing platforms and infrastructure, scaling resources and investments correctly.
The digitalization journey allows organizations to move quickly to innovation, in a scalable way, with investment optimization and high management capacity, as long as it is done properly.
Without visibility, management, governance and a well-designed strategy, organizations can face obstacles that impact the results of these initiatives.
Optimization of costs and investments
The management of IT assets allows you to correctly apply investments mapping the IT assets and resources involved, improving the budget, simplifying management and reducing hardware expenses and software.
Businesses are increasingly digital and technology areas have played a prominent and relevant role within the Companies, taking the lead in innovation, improving processes and executing investment control and optimization.
The management of IT assets is essential to support the defined strategies by the business. According to Gartner, in the first year of implementing an asset management solution, companies reduce 30% of the cost of contracting hardware and software.
Visibility and IT management
The technology environment is alive and dynamic with constant changes. As the digital landscape changes, IT managers face the challenge to follow this evolution. It is not possible to properly manage an environment without visibility and metrics. For many organizations, software license renewals are traumatizing because there is little time for preparation and a lot of difficulty in searching, collecting and consolidating data. To shorten this complex journey, purchases are usually carried out following the same amounts of licenses or subscriptions as in the previous period.
Therefore, it is essential for your business to have complete visibility of the computing environment with a live, functional and real-time inventory. In this way, conditions are created to spend less time searching for data and more time in the strategic part, optimizing contracts, reducing costs.
Gartner data shows that 30% of companies do not know the assets they own, where they are located and who uses them, and 70% of organizations have a 30% gap between their actual inventory and the inventory they think they have.
Do you know the 5 main gains for companies that correctly manage their IT assets?
Click on the image and download the e-book for free: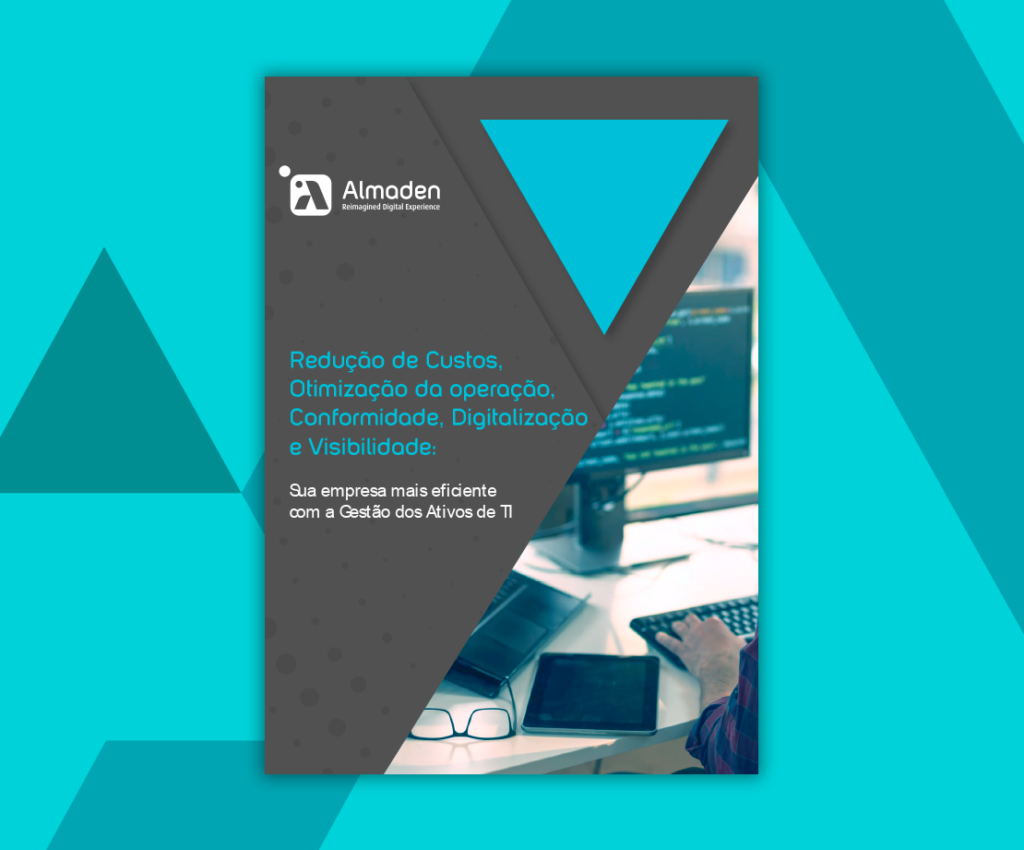 Ask for a demonstration of Automatos Almaden's solutions!